---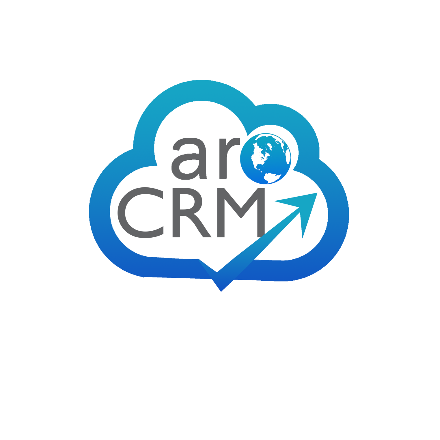 aroCRM is an easy-to-use, fast-to-deploy cloud CRM solution with out-of-the-box but configurable business processes. It provides enterprise-wide access to vital customer information—anytime, anywhere—so you can manage your business with an integrated approach to inside and field sales automation, customer care, customer service and marketing.
aroCRM integrates with other applications through a sophisticated Web services interface, delivering real business management advantages to customers. Designed to improve business relationships with every interaction, aroCRM uses industry-leading technology to faster better business practices and effortless information exchange throughout your organization.
Customer data management-

By organizing all lead and customer information in one place and automating data entry, aroCRM makes it easy to run the sales process smoothly.
Sales reporting-

aroCRM tracks quota attainment and activity metrics such as emails sent, calls made, meetings booked, opportunities created, and deals closed.
Accurate sales forecasting-

aroCRM system generates an accurate sales funnel for you, which makes it easier to forecast future sales and effectively manage your team's pipeline.
Customer segmentation-

By segmenting prospects by parameters such as location, deal size, or close date, you can identify specific regions or industries to sell into, and benchmark your average sales price and sales cycle.
Scaling a sales process-

A repeatable sales process is key to testing new sales motions and strategies. Without the information stored in a CRM, you're shooting in the dark. You need this data to spot behavioural patterns and trends in effective and ineffective sales behaviours.
Managing Marketing Campaigns-

By optimising all campaign activities, aroCRM makes it easy to focus targeting and segmentation of customer.
Better internal communication-

The sharing of customer data between different departments will enable you to work as a team. This is better than functioning as an isolated entity, as it will help in increasing the company's profitability and enabling better service to customers.
Provide Support Timely-

Service management is a broader concept in which firm focus on improving the service in entire supply chain. aroCRM is an element of the service management through which services can be improved.
Enhanced Process to mitigate customer satisfaction-

By all enhanced and updated technology, customer satisfaction will be monitored well from customer care and it will create benchmark of company's support system.